Letter from Ralph Vaughan Williams to George Moore
Dear Moore,
The place is the George Hotel, Birdlip, Gloucestershire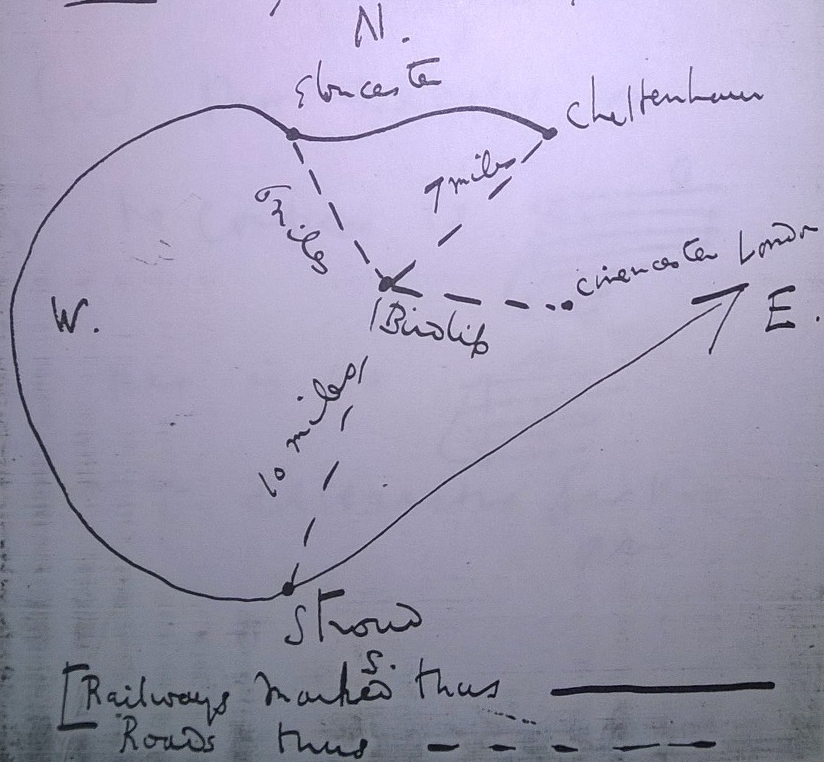 [Railways marked thus        
Road thus - - - -
There is no actual 'common' strictly speaking - but there are some beautiful woods (Cranham Woods) where one can wander at will and the tops of the hills are open and part of downy country. Also the field paths are delightful and there is nothing to prevent you wandering off them.
If you think of going to the New Forest I should advise you to write to
Mrs Morgan
Oakrest
Burley
Hants1
Yours
R.V.W.
*Don't be put off by the name.
---
1.  RVW had stayed at Oakrest in 1898 - see letter VWL263.
Location of original letter:
Shelfmark of original letter:
Location of copy:
General notes:
Insertion - [Diagram showing Birdlip 7m from Cheltenham, 6m from Gloucester, 10m from Stroud with railway connecting these three places]
Original database number: