Letter from Ralph Vaughan Williams to Cedric Thorpe Davie
From R. Vaughan Williams,
The White Gates,
Westcott Road,
Dorking.
Dear Cedric
We shall love to welcome you and your bride on the afternoon of March 30.  I have an absurd luncheon engagement that day & shall not be back till about 2.30. Come as soon after then as you like and we will have tea in time for you to get back by daylight.
Here is a map of the district –
I must keep March 31 free in case of Phil rehearsals.1
Yrs
RVW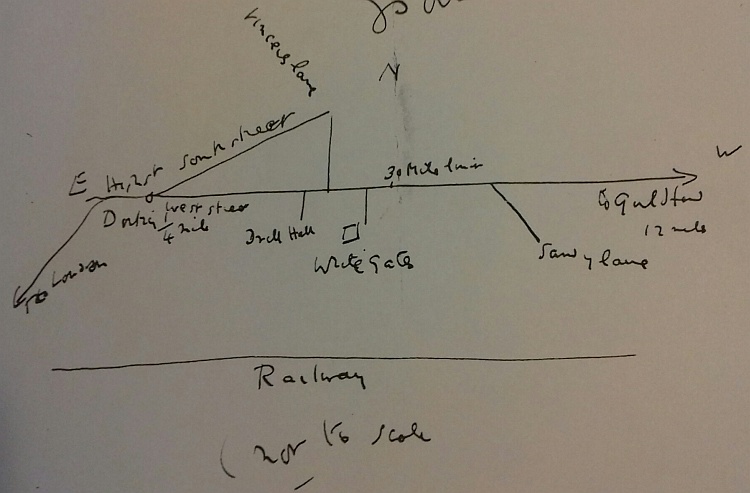 ---
1.  No Philharmonic concert mentioned in R.V.W.: a biography for early 1937.
Subjects:
Location of original letter:
Shelfmark of original letter:
Location of copy:
General notes:
Year date from postmark. In the hand of AVW, signed by VW.
Original database number: