Letter from Ralph Vaughan Williams to Guthrie Foote
From R. Vaughan Williams,
The White Gates,
Westcott Road,
Dorking.
Dear Foote
I return herewith1
(1)  Wind band parts
(2)  string transparencies
(3)  Roy Douglas Score (I am keeping my own score)
The parts are very well written - but could you persuade the young lady to sew up the parts.  Also either not to transpose her cues (which is often done) or to transpose them correctly - I think there ought to be an extra Glockenspiel part.
I have found a few mistakes in the string parts:2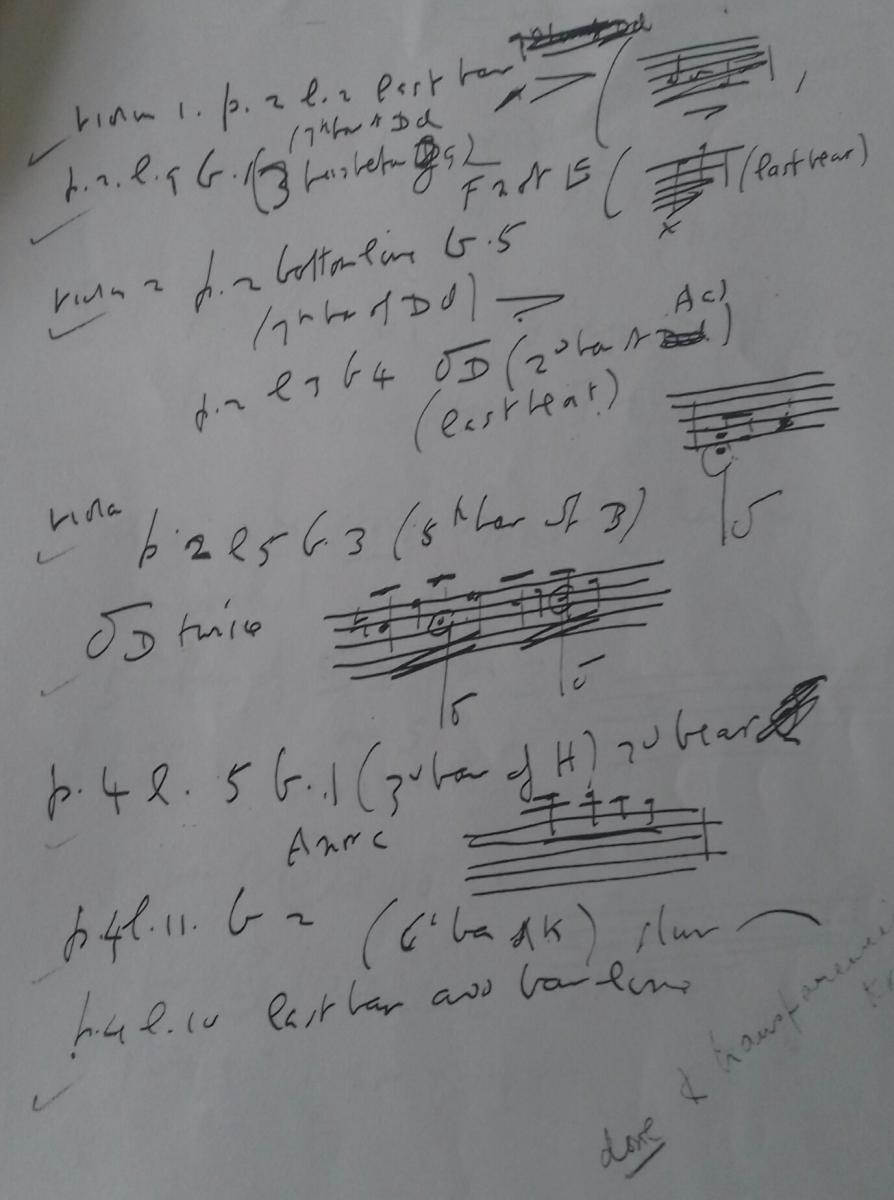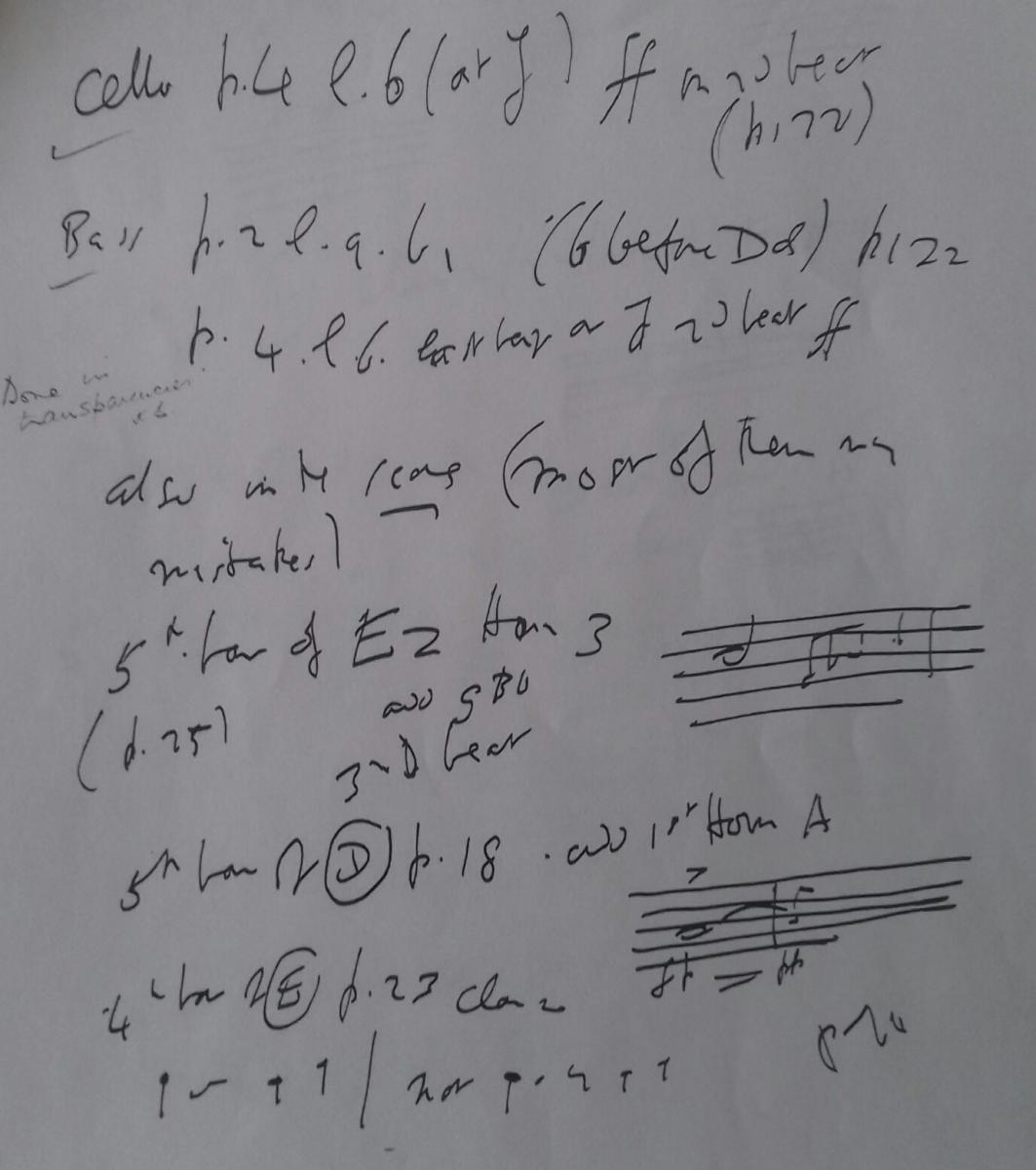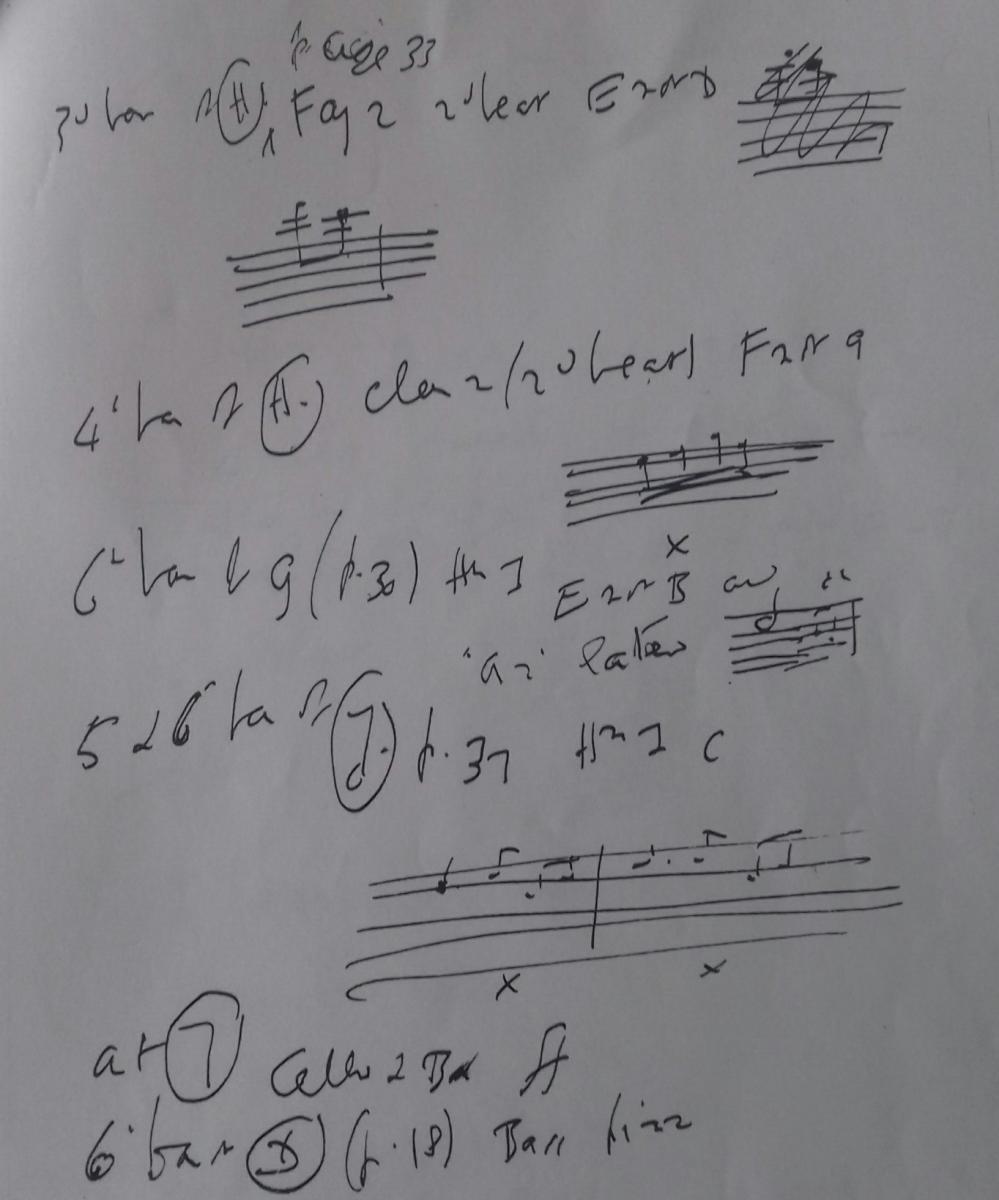 I suppose you will substitute white geese for the grey ones?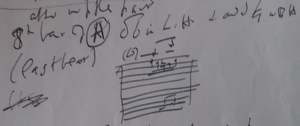 I fear this is also in the printed copy!
Yrs ever
R. Vaughan Williams
P.S. 4th bar of  [J] Glock: last note A
---
1. This letter refers to the material for Fantasia (Quasi Variazione) on the 'Old 104th' Psalm Tune for pianoforte solo, accompanied by mixed chorus and orchestra, Catalogue of Works 1949/3.
2. There is a list of 23 minor corrections not transcribed here.
To:
Subjects:
Location of original letter:
Shelfmark of original letter:
Original database number: