Letter from Ralph Vaughan Williams to Michael Kennedy
From R. Vaughan Williams,
10, Hanover Terrace,
Regents Park,
London, N.W.1.
Dear Michael
Here are your notes which are splendid – though too laudatory – Here are 1 or 2 differences of opinion & even of fact.1 
L. Symphony2  – I think the text books wd call the "Cantabile" string section the "Bridge Passage"(!!!)  & the second subject "proper" (???) the Bb tune.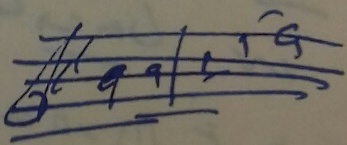 - But this is entirely academic & a matter of opinion. 
Slow movement.  In one of my notes I labelled it "Bloomsbury Square on a November afternoon" – use this or not as you like
Beginning of finale – I think speaking from memory that this is not a solo cello but all the 1st cellos.
For actual coda see end of Wells'  "Tono Bungay"3
Tallis – Kreisler played in orchestra at Worcester 1911 & the work was "5 Mystical Songs"4
Love to Eslyn
Yrs
RVW
---
1. Michael Kennedy had written the programme note for the birthday concert in Manchester on 27th October.
2. i.e. A London Symphony (Catalogue of Works 1913/5).
3. H.G. Wells' novel. See Kennedy, Works of Vaughan Williams, p.139.
4. For the full story, see R.V.W.: a biography, pp.97-8.
Location of original letter:
Shelfmark of original letter:
General notes:
Date taken from postmark.
Original database number: